3 tags
Major Publishers Go MOOC | Inside Higher Ed →
Awhile back, I wrote about open courses and libraries. Predictably, one of the major companies in the MOOC world has partnered directly with a few academic publishers, including Gale and Oxford, to provide materials to students enrolled in the courses.
5 tags
For Scientists, an Exploding World of... →
A parallel world of pseudo-academia, with prestigiously titled conferences and journals that will print seemingly anything for a fee, has the scientific community alarmed. Hmm. If only there were a cadre of professionals out there who kept track of such things, who had a vested interest in keeping an eye on which OA journals were high quality (such as PLoS) and which ones were not. If only there...
Used e-books and Amazon
Technology news sites and authors' blogs exploded mildly last month on the news that Amazon.com's patent to re-sell used e-books (filed in 2009) had been approved. (The explosion probably would have been a lot bigger had Amazon actually launched such a service—so far, they have not.) The response from Libraryland has been more muted, which surprises me a little. Perhaps it's because...
A Library for the Subway →
thelifeguardlibrarian: counterpunches: A trio of students from the Miami Ad School—Max Pilwat, Keri Tan and Ferdi Rodriguez—have came up with an innovative concept that allows people to read the first ten pages of popular books while riding the subway.  Using near field communications (NFC) technology, commuters select the desired book from a list of popular titles and read its first ten...
Open Access resource guide →
While we don't have a formal OA program on my campus per se, I've been rounding up various OA resources for interested colleagues, faculty, and even students. Here's what I've got so far…
2 tags
5 tags
Another day, another publisher sues a librarian →
Hot on the heels of the recent news concerning publisher Edwin Mellen and librarian Dale Askey, we have something called the Canadian Center (shouldn't it be "Centre"?) for Science and Education threatening a libel suit against Jeffrey Beall, who writes the excellent Scholarly Open Access blog (which, if you are a librarian, researcher, or anyone with a vested interest in OA, you...
From the Blogosphere: Edwin Mellen Press vs. a... →
Several articles have appeared in the last few days about Edwin Mellen's suit against Dale Askey and his employer, McMaster University. This is one of the better roundups I've seen (thanks, Shana!). I knew about their previous suit against another party, but I didn't know that Edwin Mellen's owner had gotten himself fired from a tenured position shortly thereafter....
6 tags
Let This Be a Sign
If your library is like most libraries, there are a lot of signs. Signs denoting service points, signs explaining how to use the copy machines or the self-checkouts, signs asking please, for the umpteenth time you know we really hate repeating ourselves, take your phone conversation and your Starbucks with no lid outside, thank you. Or else it's like ours, with hardly any signs at all...
Justice Department to weigh in on Georgia State... →
1 tag
Thoughts inspired by the person who hasn't been in...
Some weeks ago I met someone who had gone into a library after not visiting one for several years, and who pronounced shock at how things had changed: specifically, at the lack of books. The shock, you may be sure, was disapproving, with a tacit "and appalled" after it. And you know, it annoyed me. And I think I've finally figured out why. It annoyed me for the same reason...
3 tags
Inside Higher Ed: JSTOR Opens Access, Sort Of →
More than 700 publishers, in addition to the 76 that signed on initially, have agreed to make their journal content available to individual users through JSTOR's Register & Read program, which launches in earnest today after the conclusion of a pilot that started last year.
3 tags
Watch
Library spaces: MIT
"Librarians are pathologically helpful. Google... →
expatlibrarian: —Mark Busse, "Turn Off Google and Go to the Library," Design Edge Canada, Nov. 23.
3 tags
New Jack Librarian: The future of libraries is... →
…and how many library schools are preparing their students for these kinds of futures? Not many, I'm guessing.
4 tags
Inside Higher Ed: Amherst Launches OA Academic... →
…and the impetus comes from within the library!
4 tags
C&RLN: 2012 top ten trends in academic libraries →
6 tags
Five things the library could pay more attention...
Inspired by this excellent post from Barbara Fister, who knocks it out of the park as usual. I largely agree with her; the recent report showing that the majority of college students do not consider the library essential to their success is not news. As an undergrad I probably wouldn't have either. Certainly not as much as the music building where I spent most of my time and the staff of...
4 tags
Imagining Next Century's Library Today
In the Library with the Lead Pipe is one of my favorite library blogs. Not just because of the name, which is a direct hotline to childhood memories of playing Clue, but because it contains some of the most thoughtful writing about where libraries are and where they're headed. It has faith that they're headed somewhere, which in all honesty is what keeps me in the profession. The...
2 tags
Inside Higher Ed: Chimera and Consequences →
There was a panel on imaginary books at the recent World Fantasy Convention that I wish had adhered a little more closely to the topic (though I came in late and may have missed much more germane discussion). This also makes me want to make up an imaginary book as the focus of a library scavenger game. That'd be way more fun than the standard orientation tour…
5 tags
SUNY Potsdam vs. American Chemical Society in... →
ScienceBlogger and librarian extraordinaire John Dupuis has a great chronological link roundup of the controversy surrounding SUNY Potsdam canceling their ACS journals package. Actually, the controversy mostly concerns the ACS's response, which is…rather impolitic, to say the least. Are they really unaware of how their pricing schemes are perceived within the library profession? Or do...
4 tags
Inside Higher Ed: Giving Digital Preservation a... →
Preservation is an ongoing source of concern with regard to digital scholarship—something even a go-online, go-OA advocate such as myself can appreciate. But it can't be left to commercial enterprise, either. (Though see also Dorothea Salo's comment concerning HathiTrust and Portico—and nobody mentioned LOCKSS at all.)
3 tags
Inside Higher Ed: Fleeing From 'Free' →
No such thing as a free lunch…though kudos to Flat World for trying. The quest for an OA textbook model continues.
4 tags
ALA: Call for Submissions and Nominations for...
The Peer Reviewed Instructional Materials Online (PRIMO) Committee of the ACRL Instruction Section invites you to submit your online information literacy tutorial, virtual tour, or other online library instruction project for review and possible inclusion in PRIMO: Peer-Reviewed Instructional Materials Online. ***Deadlines for Fall 2012*** Nominations: October 31, 2012 Submissions: November 14,...
Inside Higher Ed: 'Fair Use' Applies to Book... →
Big win for HathiTrust.
2 tags
Talkin' Bout Mobile Ap-p-p-p-plication
The Handheld Librarian conference, and recent Educause reports on students and IT in general, as well as students and mobile technologies in particular, got me all excited about an idea I've taken to calling (shamelessly stolen from NCSU) the library in your pocket. Mobile, in a word. It's not so much that I expect people to start doing heavy-duty research on their smartphones (though some of them...
4 tags
4 tags
Inside Higher Ed: AAP and Google reach agreement →
5 tags
Inside Higher Ed: Marketing to the MOOC Masses →
So Elsevier made a free, no-bells-and-whistles version of a recommended text for EdX students…which drove at least some sales for the fully featured version. This kind of basics for free, enhanced version for a price has been a model in the consumer market for years…I wonder if we'll see similar tiered models in academic publishing overall.
7 tags
ECAR Study of Undergraduate Students and...
This year's report from the Educause Center for Applied Research on undergraduate students and information technology is out, and contains a great deal of information about what kinds of communication technologies undergraduate students are using and how they best learn (or say they do). As academic library services, content, and operations are increasingly bound up in these same...
3 tags
Inside Higher Ed: Not So Fast on 'Open Access' →
4 tags
Recent Research: Book Lovers, Technophiles,... →
From the abstract: "The research identified four distinct opinion types among those investigated: Book Lovers, Technophiles, Pragmatists, and Printers…Results from that survey indicate that academic discipline is strongly associated with the respondents' opinion types. Gender and educational status are also associated with respondents' opinion types." Article is open access, so...
5 tags
Handheld Librarian, mobile devices, and libraries
I attended the Handheld Librarian conference for the first time this year. Though the conference title initially made me think of my own little librarian golem—resembling, perhaps, the Nancy Pearl action figure—it of course refers to mobile devices and related topics, including library games, QR code-linked tours, library apps, and emerging online services such as Pinterest, as well as...
6 tags
Inside Higher Ed: Georgia State and Textbook... →
If publishers start licensing excerpts for course use, libraries may start seeing requests from faculty for this service.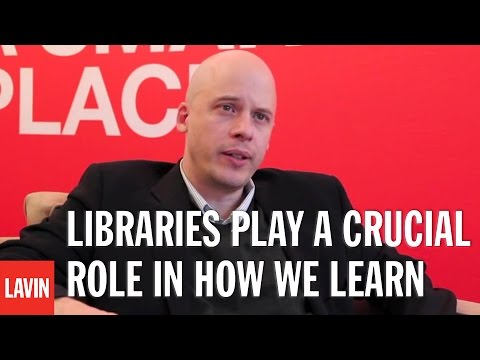 4 tags
Barbara Fister: The End of the Twilight of Doom →
A timely meditation from one of my favorite writers in the field.
5 tags
Hitching Your Wagon to OA
I hadn't read AcademHack before, but that's definitely changed with the post Ending Knowledge Cartels, ten steps aimed at other faculty scholars for embracing open scholarship. In one of those coincidental juxtapositions that can make you think, I had also just read Bill Wolff's article for Inside Higher Ed on making the tenure process more transparent. I work for a...
EXTRA ETHER: eBooks Gone in 5 Years? | Jane... →
If an eBook is no longer an eBook, what will libraries do? I don't know, and neither do you!
3 tags
Open Courses and Libraries
College and university enrichment classes, extension programs, and lifelong learning initiatives intended for back-to-schoolers, career changers, and members of their communities general are nothing new. What's new within the last few years is the offering not only of courses like these, but of full-scale academic content, online for anyone who wishes to to take advantage of it. These range from...
3 tags
LOEX of the West 2012: Constructivist Web...
(Presenter: Candice Benjes-Small, Radford University) This workshop might have been tailor made for me: it's the perfect expansion of a website evaluation exercise that I already do with students in my library workshops. Usually we'll do a web search together, then pick a site to talk about. The problem with this approach is that students are sometimes reluctant to speak up in front of the whole...
2 tags
LOEX of the West 2012: Exploring the Unmapped IL...
(Presenters: Lynn Lampert, Susanna Eng-Ziskin, and Coleen Martin, CSU-Northridge) This presentation on adapting reference, instruction, and outreach programs to changing user needs and expectations gave me some potentially useful ideas. (To begin with, I'm going to read Reference Renaissance.) It was also reassuring to know that this large state institution's efforts were very much in line with...
2 tags
LOEX of the West 2012: Texts, Lies and Videotape
(Presenter: Marisa Diehl) Plagiarism is frequently, probably usually, treated as a malicious, deliberate act by someone who doesn't want to do their work—despite evidence that a lot of plagiarism by students is unintentional, and often occurs because students don't really understand what plagiarism is. Marisa Diehl, Head of Instruction and Research Support at Occidental College, reinvented a...
3 tags
LOEX of the West 2012: Not at Your Service:...
(Presenters: Allison Carr and Yvonne Meulemans) We've all had it: that one (more than one!) faculty member who's going to a conference and can I send my students to the library that day so they don't waste class time and you can teach them everything they need to know about literature searching at the academic level in 50 minutes? (This is extra special when there's no assignment or project for...
2 tags
LOEX of the West 2012: Our presentation
Amy and I presented on "Taking Root: Creating a Culture of Outreach" which is, at its core, an attitudinal mindset of constantly scanning for opportunities to partner with other organizations and departments on campus: with faculty, with administrative departments, and with student organizations. When Amy came to us a few years ago as instruction coordinator, I advocated strongly that she be...
2 tags
LOEX of the West 2012: Introductory post
I had the pleasure and privilege of attending LOEX of the West this year, though I might not have if my colleague hadn't invited me to co-present with her. I'm still looking for a conference to attend during ACRL's off-years. I'm not sure whether LOEX is it, but it was a very positive experience. (It's also the first professional event I've attended where people have come up to me and said, "Hey,...
6 tags
Inside Higher Ed: Publishers' Fallback Position →
And publishers wonder why librarians think they're being adversarial.
6 tags
Educause: Shaping the Path to Digital: The Indiana... →
Librarians at my institution have been talking about etextbooks in the context of our overall ebook initiative. I found this interesting case study today about etextbooks at Indiana University. A couple of interesting points: The pilot preserved faculty autonomy in book selection by using an opt-in model. No faculty member had to participate who didn't want to. Students actually preferred...
4 tags
Time: If Harvard Can't Afford Academic Journal... →
If Time magazine is discussing OA, maybe OA's time has finally come.